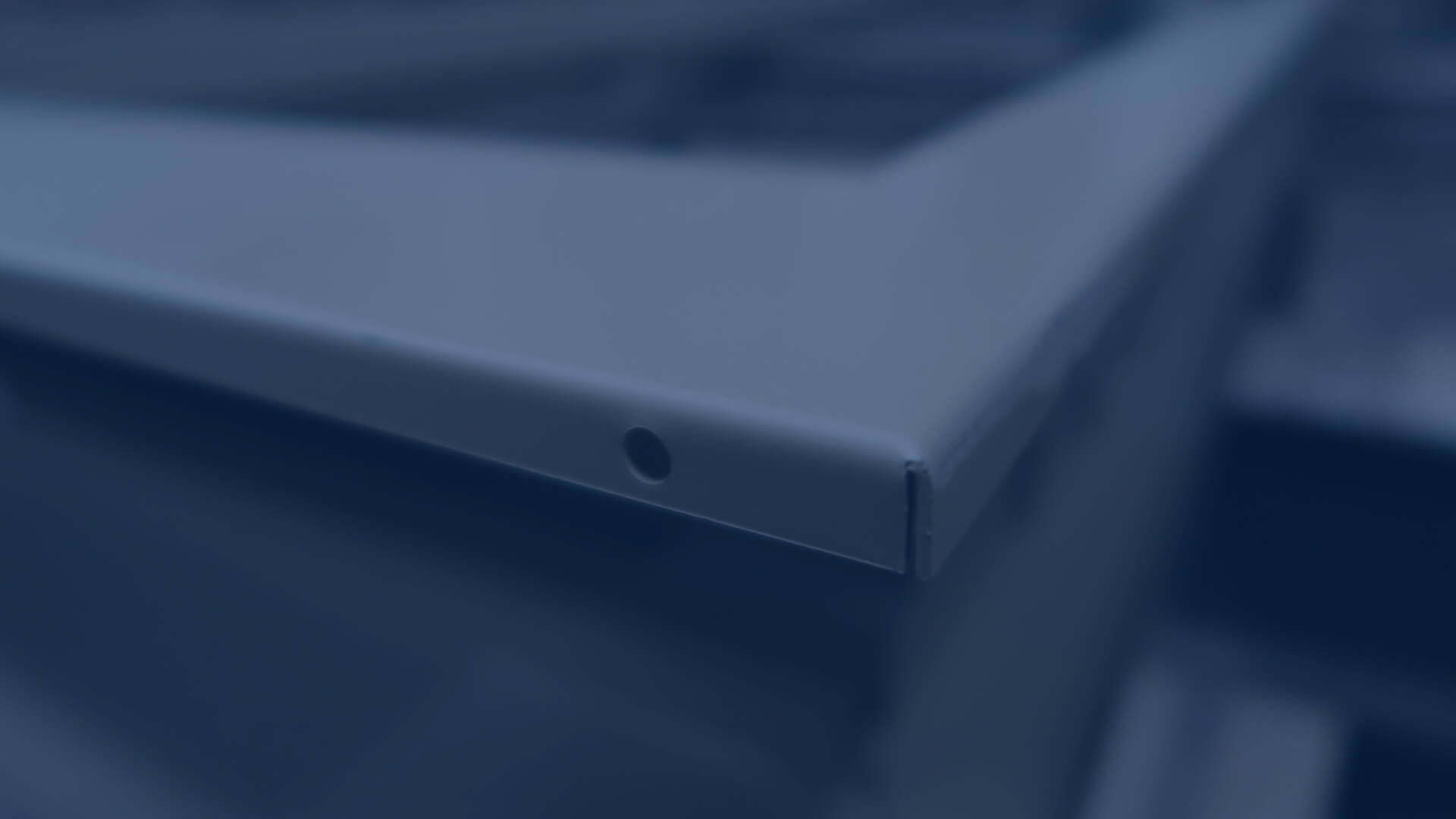 The FN Series 3 sided flush narrow 1" (25 mm) face frames are designed to meet the requirements for light to maximum duty applications in both commercial and institutional buildings where a slim face profile is required. They are installed in both interior and exterior locations, and in virtually all types of buildings and wall constructions.
These frames are to be installed as part of the wall framing sequence. They can be specified and supplied as KD (knock-down) for field assembly prior to installation or welded for installation as a complete unit.
FEATURES AND BENEFITS
Strength, durability and ease of installation
FN Series: narrow 1" (25mm) face provides slim appearance to door opening
Attractive, tight and closed die-mitered corner connection; miter includes four corner tabs designed with concealed connection, eliminating need for continuous profile welding
Patented universal hinge preparations allow for easy field conversion from standard-weight .134" (3.3mm) thick hinges to heavyweight .180" (4.7mm) hinges
F Series: adjustable base anchors allow for installation adjustment when floor is not level
Factory prepared for field-installed silencers
Exceeds industry standards
Steelcraft is SDI Certified through regular audits to ensure manufacturing, performance and quality standard set by the Steel Door Institute
Overall frame construction exceeds ANSI A250.8-2017 (SDI-100), the standard set by SDI specifying sizes, design, materials, construction, finishing and performance for standard commercial steel doors and frames
Hardware preparations and reinforcements meet ANSI A250.6-2003, and locations meet ANSI/DHI A115, unless otherwise stated
Frames meet fire rating requirements; they are listed for installations requiring compliance to both neutral pressure testing (ASTM E152 and UL-10B) and positive pressure standards (UL-10C)
Factory-applied baked-on rust inhibiting primer meets ANSI A250.10-2011
Typical applications
Similar to F Series but boasts a narrow 1" face to minimize the appearance of frame for a more slender, aesthetic face dimension in architectural openings.
Technical Data Guide
For more complete information on FN Series Frames, download the Steelcraft Technical Data Manual.
FN Series (Pages 25-28): Includes Anchors, Hardware Preps, Lights, Fire Ratings