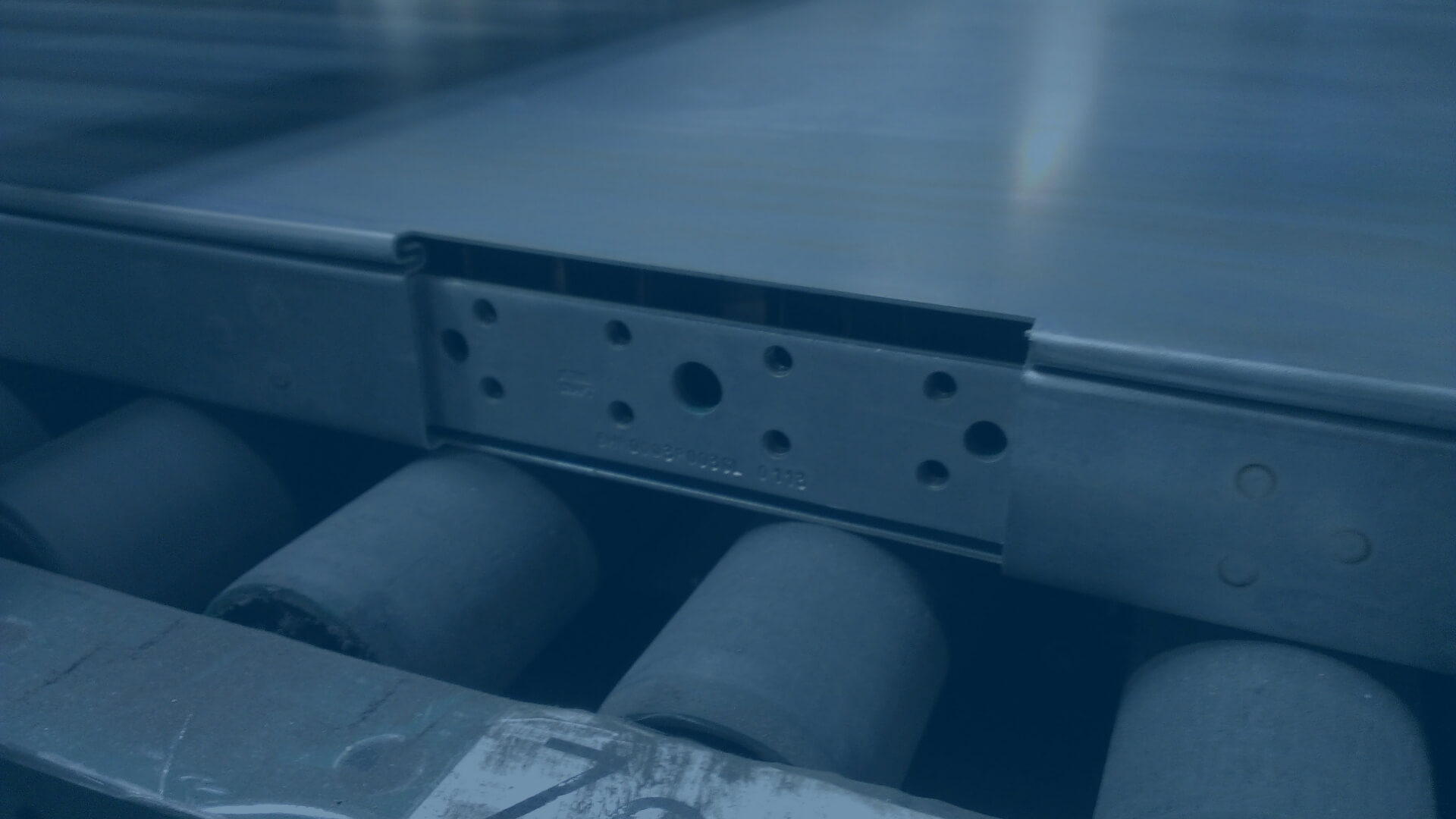 The SL Series "Square L" flush doors are square edge and designed to meet the architectural requirements for full flush doors, from light to 18ga heavy duty. Premium standard door construction combines a square lock and hinge side, strong epoxy filled interlock edges, and unsurpassed 7 gauge hinge reinforcement.  
The continuous bonding of the laminated core to steel face sheets provides an attractive, flat door, free of face welding marks. Tests have proven that the SL Series door has a high resistance to impact damage, low thermal conductivity and high STC ratings.

FEATURES AND BENEFITS
Strength, durability and ease of installation
Variety of core systems laminated to both steel faces, enhancing the structural integrity of the whole door

Standard Honeycomb cell with sanded surfaces for unfailing adhesion to the steel door faces reduces the weight of the door while providing the greatest structural integrity. With light colors, this core helps to avoid thermal bow from direct sun exposure
Optional Polystyrene and Polyurethane cores for enhanced thermal performanceSquare hinge and lock edges allow for non-handed inventory control for local distribution

Full height, epoxy filled mechanical interlock edges provide structural support and stability the full height of the door edges.
Patented universal hinge preparations allow for easy field conversion from standard-weight to heavyweight hinges
Standard 14 gauge inverted top and bottom channels provide excellent door stability, and is able to be dressed with top and bottom caps
Recessed Dezigner™ Glass Trim creates clean edge, flush with the door surface
Exceeds industry standards
Steelcraft is SDI Certified through regular audits to ensure manufacturing, performance and quality standards set by the Steel Door Institute.
Overall door construction exceeds ANSI A250.8-2017(SDI-100), the standard set by SDI specifying sizes, design, materials, construction, finishing and performance for standard commercial steel doors and frames.
Hardware preparations and reinforcements meet ANSI A250.6-2003, and locations meet ANSI/DHI A115, unless otherwise stated
Doors meet the broadest fire rating requirements; they are listed for installations requiring compliance to both neutral pressure testing (ASTM E152 and UL-10B) and positive pressure standards (UL-10C)
Factory-applied baked-on rust inhibiting primer meets ANSI A250.10-2011
Typical applications
SL doors can be used in hotels, offices and restaurants, multifamilies and apartments, hospitals, schools and more. The square hinge and lock side allow for non-handed inventory for local distribution, available in limited sizes and options.
Technical Data Guide
For more complete information on SL Series doors, download the Steelcraft Technical Data Manual.
SL Series (Pages 103-106), Options (p125), Lights (p153), Hardware preps (p235), Fire rated products (p277), Performance (p323)