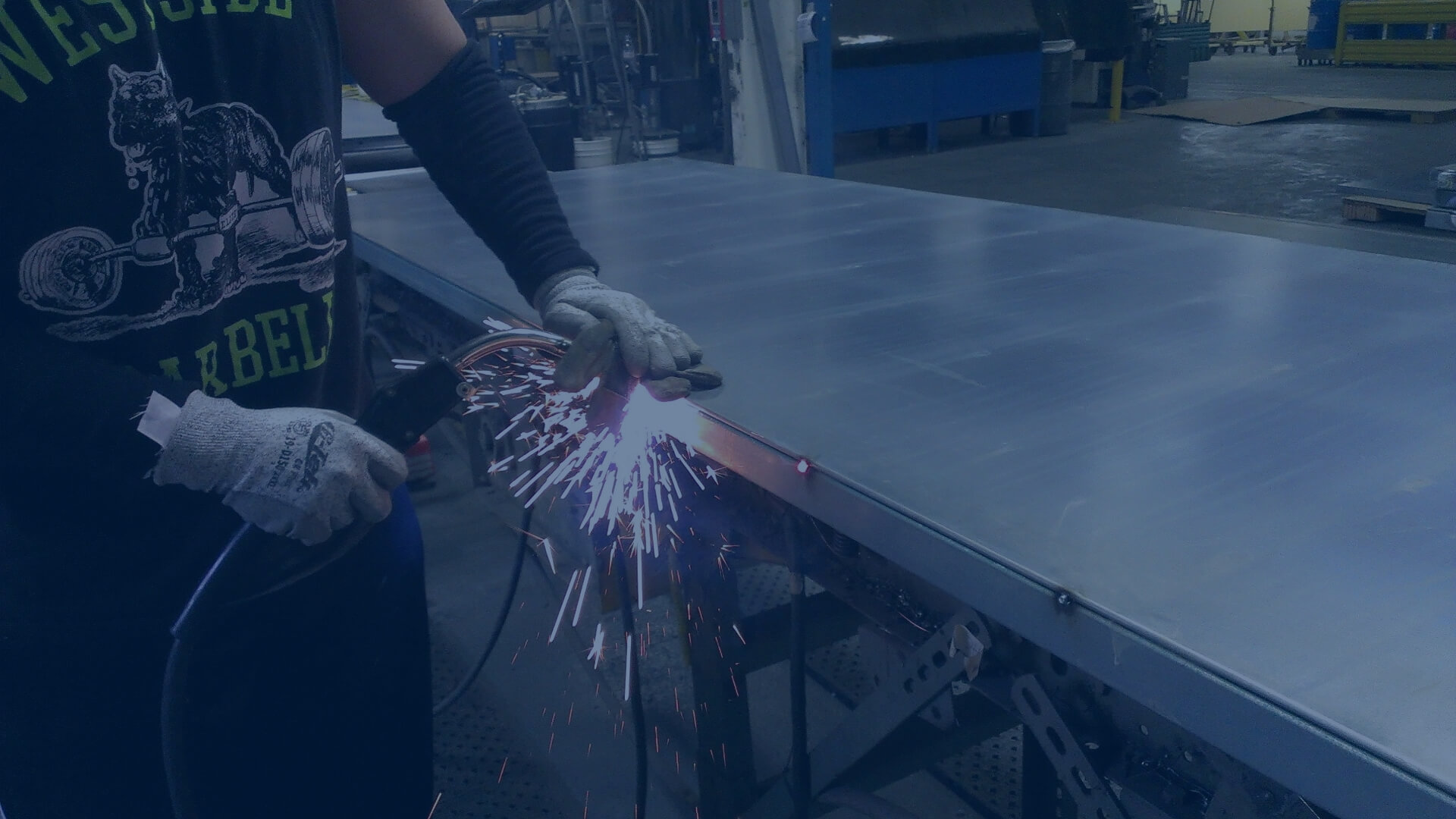 The T Series temperature rise core doors provide a mineral board core with a 250°F (121°C) Temperature Rise rating or 450°F (232°C) rating at 30 minutes of test exposure, depending on hardware application. 
These doors are designed to meet the architectural requirements for full flush doors, from light to 14 gauge maximum duty. Premium standard door construction combines a beveled lock and hinge side, strong epoxy filled interlock edges, and unsurpassed 7 gauge hinge reinforcement.  
FEATURES AND BENEFITS
Strength, durability and ease of installation
Steel stiffened core construction using 20 gauge hat section stiffeners located 6" apart and welded 5" on center the height of each stiffener, filled with 1 pound fiberglass batting between stiffeners
Beveled hinge and lock side edges have tighter tolerances and smaller gaps between door and frame face for a better visual appearance and ensuring easier operation and eliminating binding and sticking
Full height, epoxy filled mechanical interlock edges provide structural support and stability the full height of the door edges

Edges may be filled (with tack welds around openings) or may be stitch welded and filled, which is proven to be more structurally sound than continuously welded edges (which are commonly weaker due to heat buildup)

Patented universal hinge preparations allow for easy field conversion from standard-weight to heavyweight hinges
Standard 14 gauge inverted top and bottom channels provide excellent door stability, and is able to be dressed with top and bottom caps
Recessed Dezigner™ Glass Trim creates clean edge, flush with the door surface
Exceeds industry standards
Steelcraft is SDI Certified through regular audits to ensure manufacturing, performance and quality standards set by the Steel Door Institute
Overall door construction exceeds ANSI A250.8-2017 (SDI-100), the standard set by SDI specifying sizes, design, materials, construction, finishing and performance for standard commercial steel doors and frames
Hardware preparations and reinforcements meet ANSI A250.6-2003, and locations meet ANSI/DHI A115, unless otherwise stated
Doors meet the broadest fire rating requirements; they are listed for installations requiring compliance to both neutral pressure testing (ASTM E152 and UL-10B) and positive pressure standards (UL-10C)
Factory-applied baked-on rust inhibiting primer meets ANSI A250.10-2011
Typical applications
Special stairwell doors to allow for safe egress in the event of a fire.
Note: This core is also available on H Series hurricane doors, ordered as TH Series.
Technical Data Guide
For more complete information on T Series doors, download the Steelcraft Technical Data Manual

T Series (Pages 113-116): Includes options (p 125), lights (p 153), hardware preps (p 235), fire rated products (p 277), performance (p 323)