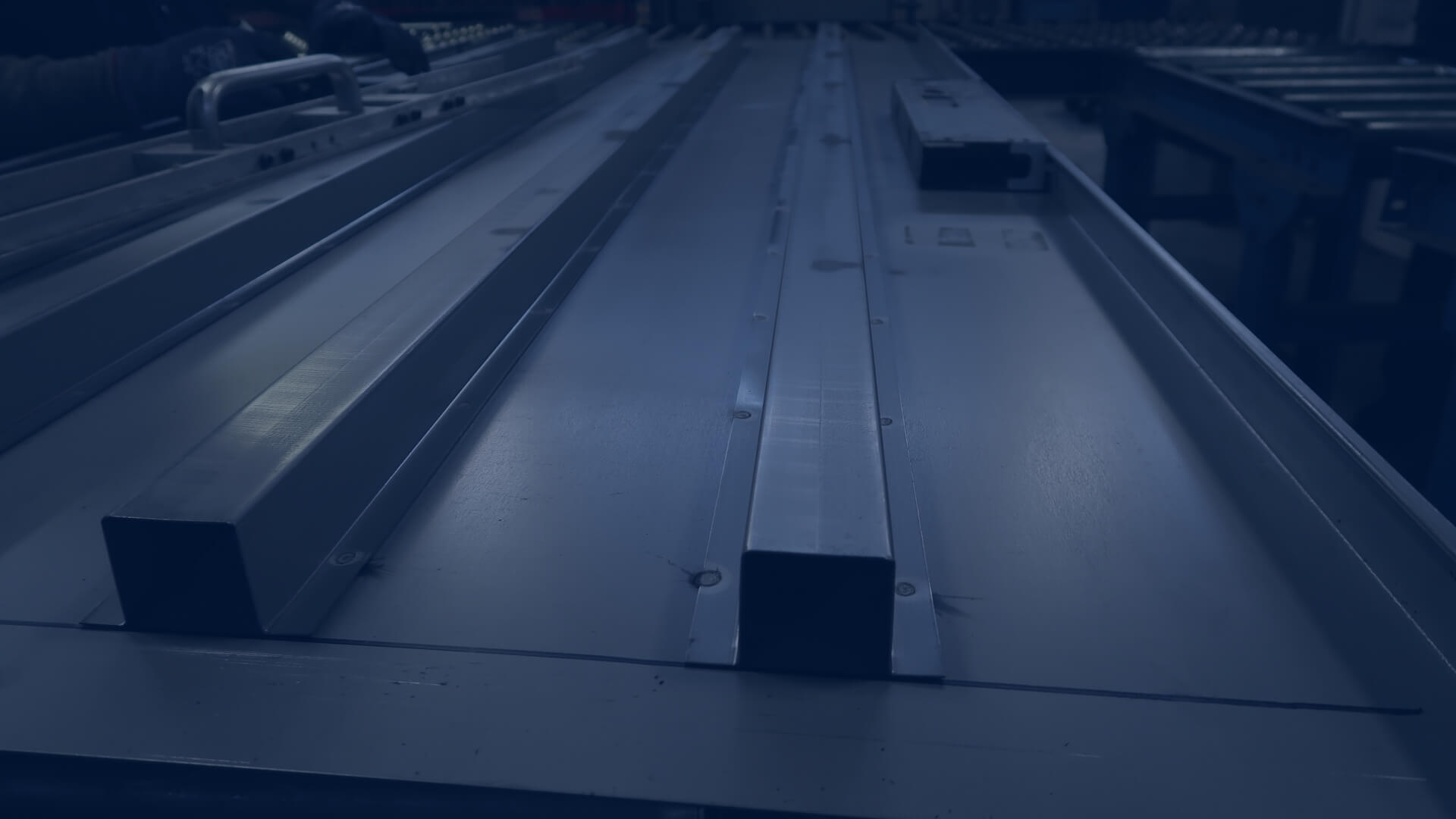 The FP14 Paladin™ Series 3 Sided flush frames are assembly tested and approved showing tornado resistance to extreme effects of 250 mph winds for impact and wind load pressure, labeled by Intertek signifying compliance to ICC500-2014 and FEMA 320/361.
FP frames are installed as part of the wall framing sequence and can be specified as KD (knock-down) for field assembly prior to installation or SUA (set-up and welded) for installation as a pre-welded unit.
FEATURES AND BENEFITS

Strength, durability and ease of installation
14 Gauge A60 galvannealed steel for superior corrosion resistance on exterior openings
Die-mitered corner connections at the head and jamb. Standard corners insure attractive, tight and closed miters
Patented universal hinge preparations allow for easy field conversion from standard weight .134" (3.3 mm) thick hinges to heavy weight .180" (4.7 mm) hinges
Adjustable base anchors allow for installation adjustment when the floor is not level
Exceeds industry standards
Steelcraft is SDI Certified through regular audits to ensure manufacturing, performance and quality standard set by the Steel Door Institute
Overall frame construction exceeds ANSI A250.8-2017 (SDI-100), the standard set by SDI specifying sizes, design, materials, construction, finishing and performance for standard commercial steel doors and frames
Tested and Intertek labeled showing compliance with ICC500-2014 and FEMA 320/361
Hardware preparations and reinforcements meet ANSI A250.6-2003, and locations meet ANSI/DHI A115, unless otherwise stated
Frames meet fire rating requirements; they are listed for installations requiring compliance to both neutral pressure testing (ASTM E152 and UL-10B) and positive pressure standards (UL-10C)
Factory-applied baked-on rust inhibiting primer meets ANSI A250.10-2011
Typical applications
Commercial buildings in tornado alley as well as residential shelters, commonly new school gymnasiums constructed as ICC500 compliant tornado shelters for K-12 and higher education.
Frame anchors are approved to lock the frame to the the shelter walls built as new or existing CMU block walls, poured concrete, or steel.
Technical Data Guide
For more complete information on FP Series Frames, download the Steelcraft Technical Data Manual.
FP Series (Pages 217-221): Includes Anchors, Hardware Preps, Lights, Fire Ratings